Well guy,
Nice try faking =FAS= Member Names, Your Application for TSA hereby is now Closed, I do not like Fakers, and this is not the first time, I have seen you guys a lot of times doing this, but I did not have any Evidence. Example: Screenshots.
Below are some screenshots and evidence.
Firstly, you said that you (=FAS=GAARA) are from NL and when I checked your Country from Admin Panel, you were located in Turkey. Also the same as Okan, who was at the time (=FAS=Diti)
Screenshots: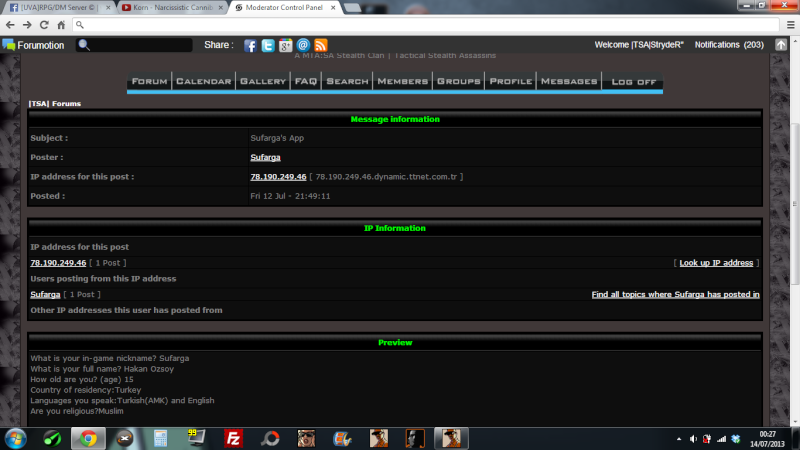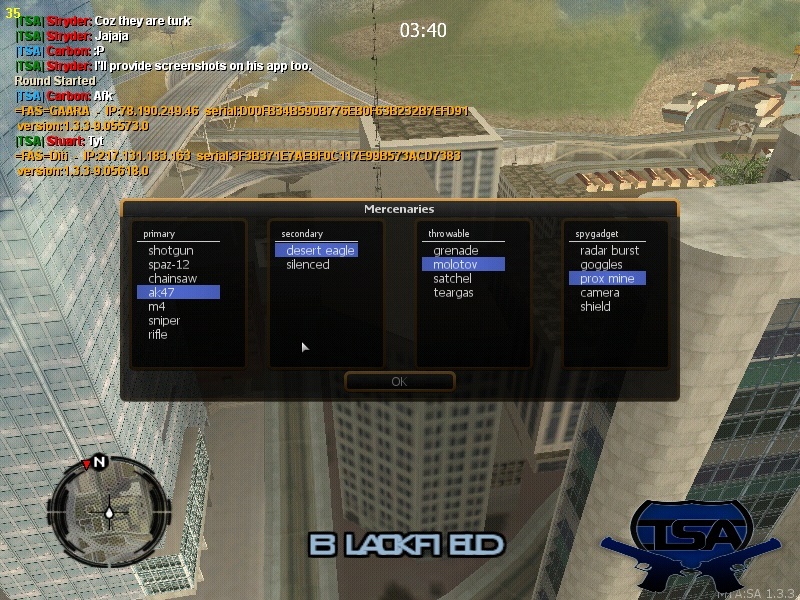 Also that reminds me why you got kicked from GCC, or you simply left, maybe because you wanted Admin and you never got it? ... I thought you were my friend, but turns out that you're just a fucking kid with no brains.
Goodbye.
____________
Founder of |TSA| - Tactical Stealth Assassins | MTA:SA Stealth Clan |
www.tsaclan.forumotion.co.uk
Leader of AFS# - After Flux Spectres | MTA:SA Tactics & A/D Clan |
www.afsclan.comze.com